Front Desk/Fitness Center Attendant
Let what you love be what you do. Become a Front Desk/Fitness Center Attendant and make a difference in the lives of others by empowering them to improve their physical health!
What is Corporate Fitness Works all about?
At Corporate Fitness Works, team is our mindset, ideas are valued, and career growth is a top priority. If you like working in a fitness center setting, you won't be pushed to sell memberships - you'll connect with members and make a meaningful impact.
What would your work schedule look like?
Monday through Friday; various shifts and hours
How much could you make in this position?
$17.00 - $18.00 per hour
What qualifications are needed?
Current CPR/AED and First Aid (American Red Cross or American Heart Association), in-person skills component required
Previous customer service experience
Experience in a fitness center setting a plus
Background in Exercise Science or health related field
What kind of person are we looking for?
Corporate Fitness Works is seeking a fun loving, energetic team member who has a passion to make a difference in the health and well-being for clients at a corporate fitness site. Your unique and creative skills can lead to career growth opportunities at numerous sites located throughout the country!
What would be your responsibilities?
Provide excellent customer service
Greet and check memberships for all members
Perform administrative duties associated with membership
Manage all front desk activities
Order, manage and control the distribution of office supplies
We want YOU on our team if you have:
Strong customer service and initiative skills
Strong oral and written communication skills
Administrative experience
Basic computer skills
A positive attitude; personable
Good organizational skills
Strong work ethic
Corporate Fitness Works is committed to fostering, cultivating, and preserving a culture of diversity, equity, and inclusion. Each day we strive to create inclusive physical and virtual spaces where individuals from all backgrounds and experiences are welcome, safe, and respected. If you share our vision and values then look no further, for 30 years Corporate Fitness Works is living proof that good health is good business!
Pre-employment background check required as permitted by federal, state and local law
Corporate Fitness Works is an Affirmative Action and Equal Opportunity Employer. All qualified applicants will receive consideration for employment without regard to race, creed, gender identity, marital status, sexual orientation, citizenship and immigration status, color, religion, national origin, age, disability, veteran status, or any other status protected under the law. If you require assistance to apply for this job, you may request reasonable accommodation by calling 703-204-2332. Reasonable accommodations are considered on a case-by-case basis. Please note that only inquiries concerning a request for reasonable accommodation and other EEO/Affirmative Action issues will be responded to from this phone number.
Qualifications
Equal Opportunity Employer/Minorities/Women/Veterans/Disabled.
Apply
Your application has been successfully submitted.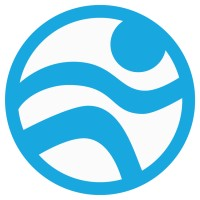 Fitness center design, onsite, and virtual management solutions focused on the unique needs of working populations.