Studio Manager
SoulCycle is seeking a Studio Manager who will contribute to the company growth by expertly and efficiently managing their studio and leading their studio team. The ideal candidate will have a passion for the SoulCycle culture and brand. This person will be interpersonally savvy with a strong business acumen and have the ability to creatively problem solve and learn on the fly. This person embodies integrity, confidence, is a role model, is bold, is strategic, and is responsible for and the ultimate owner of the success and health of your business.
The responsibilities and duties of this position described here are representative of those an employee must perform. This is not a comprehensive list and other duties may be assigned.
ROLES AND RESPONSIBILITIES:
INTERPERSONAL SAVVY
Foster the SoulCycle Community and Culture in your studio
Set the weather in your studio so your team loves to come to work
Be a hospitality champion that provides exceptional hospitality to riders and staff, and inspires their team to uphold high hospitality standards and our core values
Build and foster relationships in your studio, with your instructors and local community
Acknowledge your teams wins and show gratitude
BUSINESS ACUMEN
Develop holistic business plans that encompass ridership and retail goals
Analyze and manage studio profit and loss statements
Identify and execute opportunities with corporate partnerships and community impact
Ensure that all company-wide initiatives are executed in your studio
Develop and execute new rider acquisition and retention plans alongside marketing partner
BUILDING EFFECTIVE TEAMS
Proactively address your studio's hiring needs by identifying your team's strengths and areas of opportunity
Provide in the moment feedback and coaching to your team when necessary
Oversee the onboarding, training and development of all new ASMs and part-time hires
Continuously identify and develop high potential employees
Coach your team on time management and prioritization of tasks/initiatives to ensure all deadlines are met
LEARNING ON THE FLY
Be an expert on studio specific and company-wide operational procedures and policies
Seamlessly transition yourself, team, and studio to new ways of working and processes
Be open to, embrace and manage change within your studio and your team
CREATIVE PROBLEM SOLVING
Confidently manage conflict in high pressure situations
Demonstrate a solution oriented mindset and ability to execute within company standards in any situation
Proactively identify and address difficult situations
QUALIFICATIONS:
Must have superior customer service and hospitality skills
Must be highly organized with the ability to prioritize multiple tasks with tight deadlines
Strong ability to communicate clearly with team members, clients, and senior management
Must be able to work flexible/non-traditional hours including weekends and some holidays
Personal passion for fitness and/or the SoulCycle brand is required
Apply
Your application has been successfully submitted.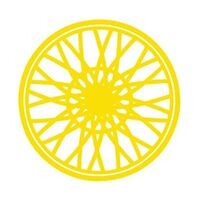 Mind Altering Fitness. We move people to move the world.