Club Manager
Who We Are
At Planet Fitness, our mission has always been to enhance people's lives by providing a high-quality fitness experience in a welcoming, judgement free environment. We are proud to be one of the largest and fastest-growing franchisors and operators of fitness centers in the United States with over 2,000 clubs and growing!
Joining the PF family means being part of a company that is based on an established culture and strong set of values. It is being a part of a supportive, engaging team that cares about bettering the health and wellbeing of the community in an environment where everyone feels like they belong. It is having fun at work while creating member experiences that consistently exceed their expectations. It means being part of a brand that you can be proud of!
Who You Are
All of our Team Members at Planet Fitness share one thing in common – a passion for our amazing brand and a desire to make our members feel welcome in our Judgement Free Zone®
Characteristics that will make you a perfect match for our Club Manager
You:
Are approachable and thrive on connecting with people.
Have a passion for creating and leading in a people centric environment.
Demonstrate initiative and self awareness.
Handle all interactions with diplomacy, managing conflict with ease.
Are comfortable setting clear direction and following up consistently.
Can quickly adapt your communication style to the audience.
Enjoy managing multiple priorities at once and following through to completion.
Enjoy coaching and leading others to success.
Are an ambassador for the Planet Fitness brand and always act with members in mind.
Act with integrity and sow respect to everyone around you; act as a role model.
About the Club Manager Role
As our Club Manager, you are responsible for the oversight of all club operations to ensure an exceptional "Judgement Free" member experience! You will be accountable for creating a work environment that supports the culture of the organization and drives member engagement. As the Club Manager, you will be selecting, developing and leading the team to drive the success of club priorities and KPI goals. Your ability to coach and connect is critical to driving an exceptional member experience through a consistent and outstanding team member experience.
These responsibilities include
Coordinate and execute hiring practices and onboarding new team members.
Create staff schedules; ensuring all shifts are covered. Provide back up support as needed.
Administer and process employee timecards in ADP.
Manage the company card for expenditures, maintaining receipts.
Conduct bank deposits.
Oversee the ordering of club supplies and retail product.
Trend Key Performance Indicators. Identify the root cause and execute a game plan for improvement.
Ensure team is aware of marketing efforts and trained on all marketing promotions.
Assess and assist in emergency situations.
Set assigned tasks and lead team members in a safe and efficient manner.
Model the behaviors to provide an outstanding member experience; coach and inspire others to do the same.
Manage team member performance; providing feedback to team member regularly.
Resolve employee concerns; partnering with HR as needed.
Submit all employee changes (status, schedule, pay etc.) in a timely manner.
Daily responsibilities for the Club Manager also include
Greet members/guests as they enter and exit the club; assisting them with any questions or concerns as they check in.
Help to promote our Judgement Free Zone® by connecting with members on the club floor, offering assistance and showing support in their fitness journeys while upholding club policies.
Resolve escalated member concerns and partner with Regional Manager when needed.
Answer phones in a friendly manner and assist callers with their inquiries.
Perform membership related functions such as sign-ups, contact/billing information updates, cancellations, collecting unpaid balances and transferring memberships.
Perform prospective member calls and tours, assessing their membership needs.
Execute retail transactions with accuracy and drive sales goals.
Oversee regular, consistent cleaning and sanitizing of all exercise equipment and Black Card spa amenities. This includes communal spaces as well as your assigned area.
Ensure restrooms are clean and sanitized, stocked and clutter free by following the routine cleaning schedule.
Frequently perform a comprehensive walk of all club areas; quickly fix any safety/policy issues and address cleanliness concerns.
Promptly address maintenance and facility concerns such as broken and/or missing equipment (i.e., Dispensers, leaky faucets, fixtures etc.) through communication with the Facilities Maintenance team.
Create cleaning and sanitizing assignments for team members and follow up on quality and completion of the work.
About Your Qualifications
1+ years Customer Service experience
2-3 years of experience supervising and leading a team
Must be 18 years of age or older
Willing to become CPR/AED Certified (Training provided by Planet Fitness)
Basic computer proficiency
Physical Demands of the Club Manager
Continual standing and moving throughout the club to accomplish tasks during shift.
Continual communicating in person or on the phone to exchange information during shift.
Must be able to lift up to 75 pounds.
Will encounter toxic chemicals during shift.
Frequent cleaning and sanitizing of equipment and facilities.
Moving self in different positions, including bending and twisting, to accomplish tasks.
More reasons to join Planet Fitness!
Medical, Dental, and Vision Insurance
Vacation/Sick Time/Holiday Pay
Free Black Card Membership
401(K) and Roth Retirement Savings Plan
Term Life Insurance
Healthcare and Dependent Care Flexible Spending Accounts
Employee perks and discounts
Engaging team-building competitions and social events
Health and Safety Requirements Every team member is responsible for contributing to a safe and healthy workplace. Team members are expected to be active participants in health and safety by following all applicable policies and protocols, reporting unsafe conditions or at-risk behaviors to leadership, and conducting work in a safe manner.
Apply
Your application has been successfully submitted.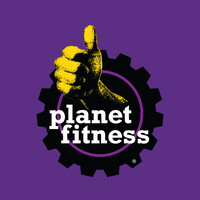 The Judgement Free Zone®